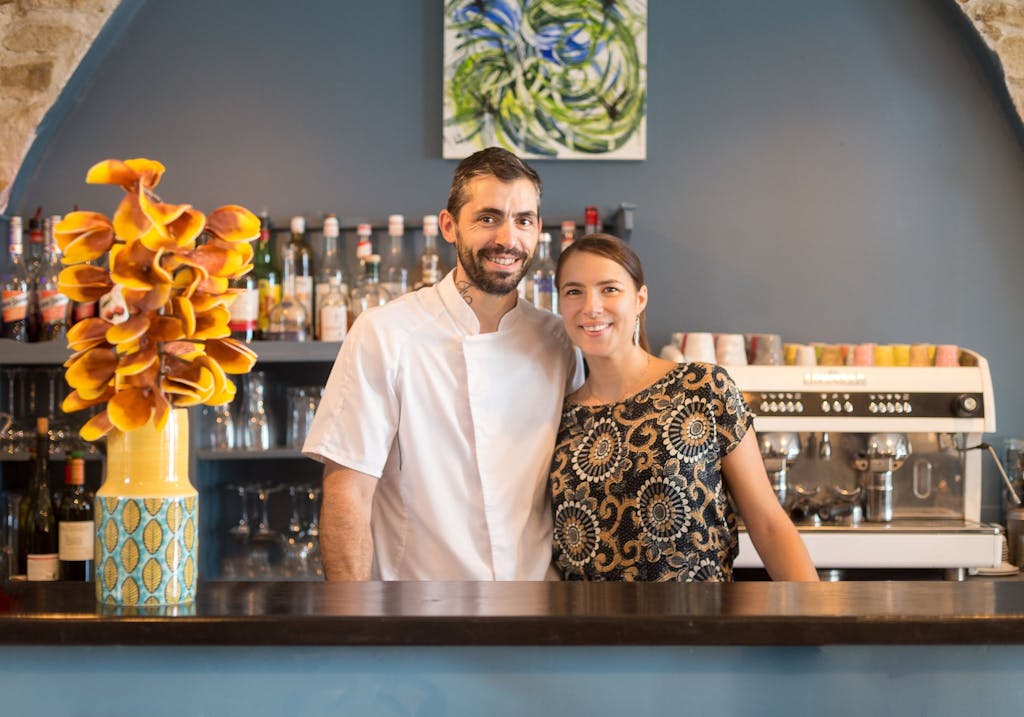 ---
Level

Badges

Sustainable meat

Locavore

Zéro-waste

Short Circuit

Price
---
Approach
Au menu de La Falène Bleue, une cuisine bistronomique qui fait un trait d'union entre traditions et influences du monde. Nourri par ses expériences à l'étranger, où il a découvert un certain melting pot culinaire, Fabien laisse aller sa créativité et marche à l'instinct devant ses placards. A la Falène Bleue, touristes et locaux dégustent des produits frais, de saison, pour partie locaux, dans des assiettes avec un twist d'ailleurs !
« La cuisine c'est une passion, quelque chose que j'aime faire plus que tout. Je ne peux pas ne pas cuisiner. »
Menu
The menu may evolve over the weeks and seasons
La volaille du Gers, haricots rouges, maïs et oignons rouges en salade, sauce chili ;
L'esturgeon de l'Adour Haricots verts, cacahuète, lait de coco et citron vert ;
Le Veau sous la Mère Morceau du moment, aubergines, sauge, speck et parmesan ;
Sphère chocolat Sorbet framboise, sablé à la cardamome, framboise à la blanche d'Armagnac et sauce chocolat !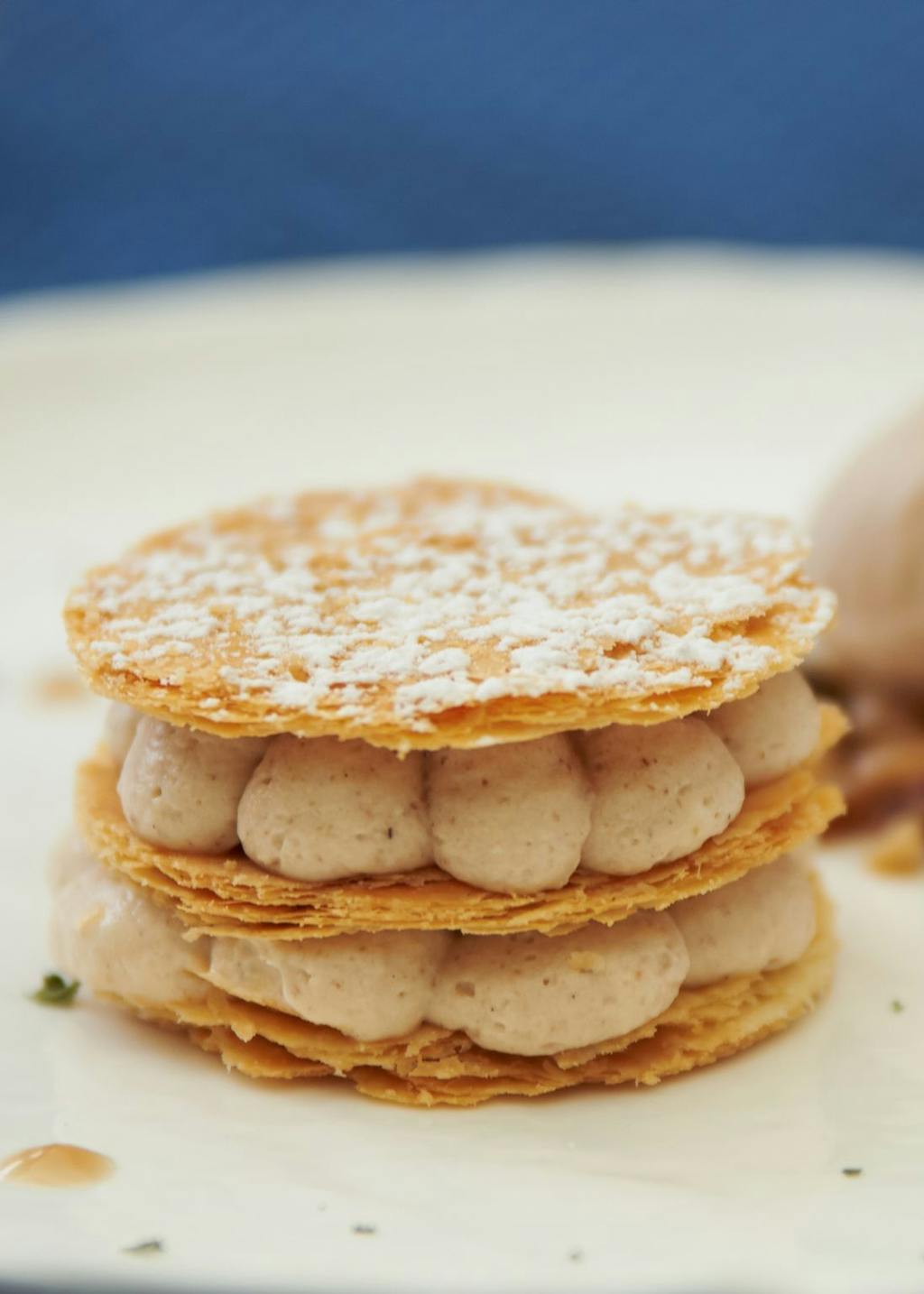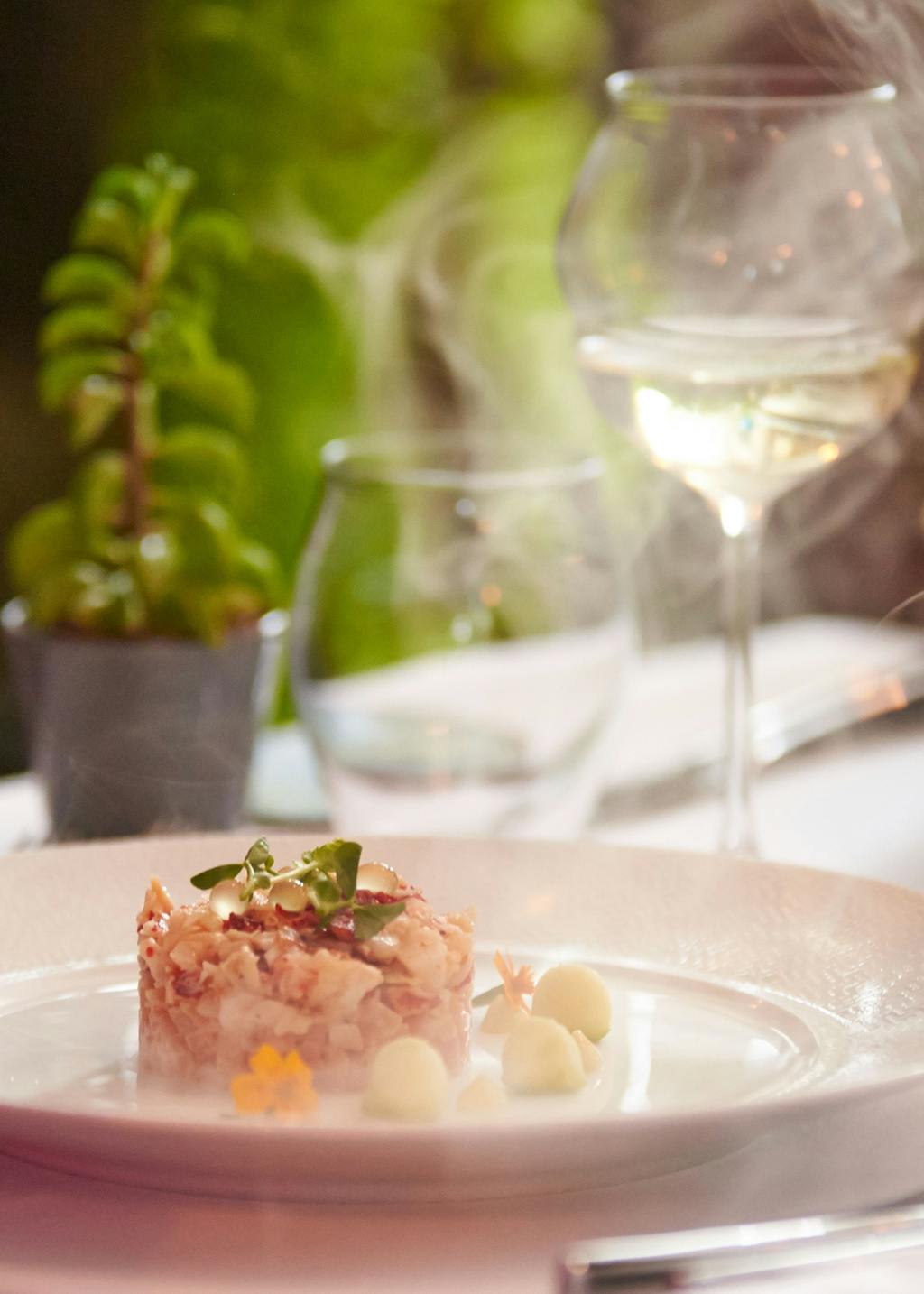 Contributors
Author : Marion Favre
Pictures : La Falène Bleue
Discover other addresses :