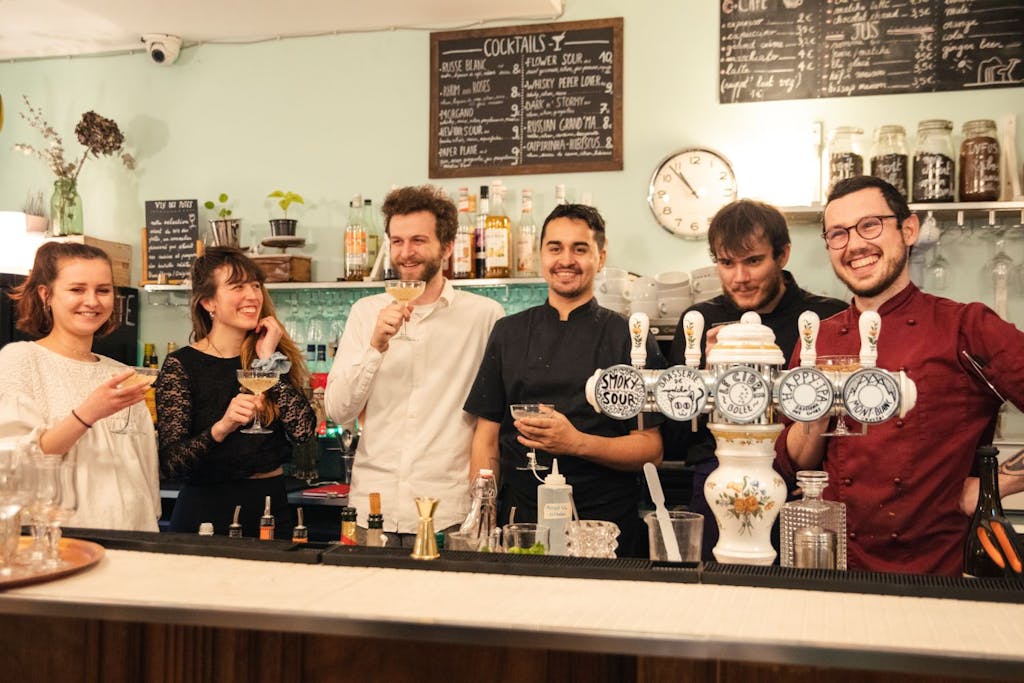 L'Équilibriste
Café-restaurant
Tea room
Vegetarian
Brunch
---
Level

Badges

100% Veggie

Vegan

Container accepted

Price
---
Approach
Dans ce tiers-lieu écoresponsable, à mi-chemin entre culture et gastronomie, on vient pour les ateliers d'écriture, de crochet ou de tango, les afterworks et les brunchs le dimanche, mais aussi pour la carte 100 % végétarienne, qui subliment dans leur entièreté les légumes locaux et de saison. Pendant qu'ils cuisent au foin ou au fumoir, dans une démarche zéro déchet, le chef recycle les épluchures en cocktails, crèmes ou autres condiments !
« Avec l'Équilibriste, nous souhaitions créer un lieu d'échange et de rencontres pour les habitants du quartier. Aujourd'hui, c'est un partage quotidien où chacun apporte sa pierre à l'édifice, avec sa culture, sa passion ou simplement son sourire. »
Menu
The menu may evolve over the weeks and seasons
Persil racine rôti, bleu, pomme persillés, noix ;
Burger, piment d'Espelette, steak de haricot noir, ketchup maison, cheddar, épinard, pommes grenailles ;
Risotto de freekeh aux asperges, haricots verts, petit pois et herbes ;
Rhubarbe pochée, espuma au thé, chocolat blanc, granola !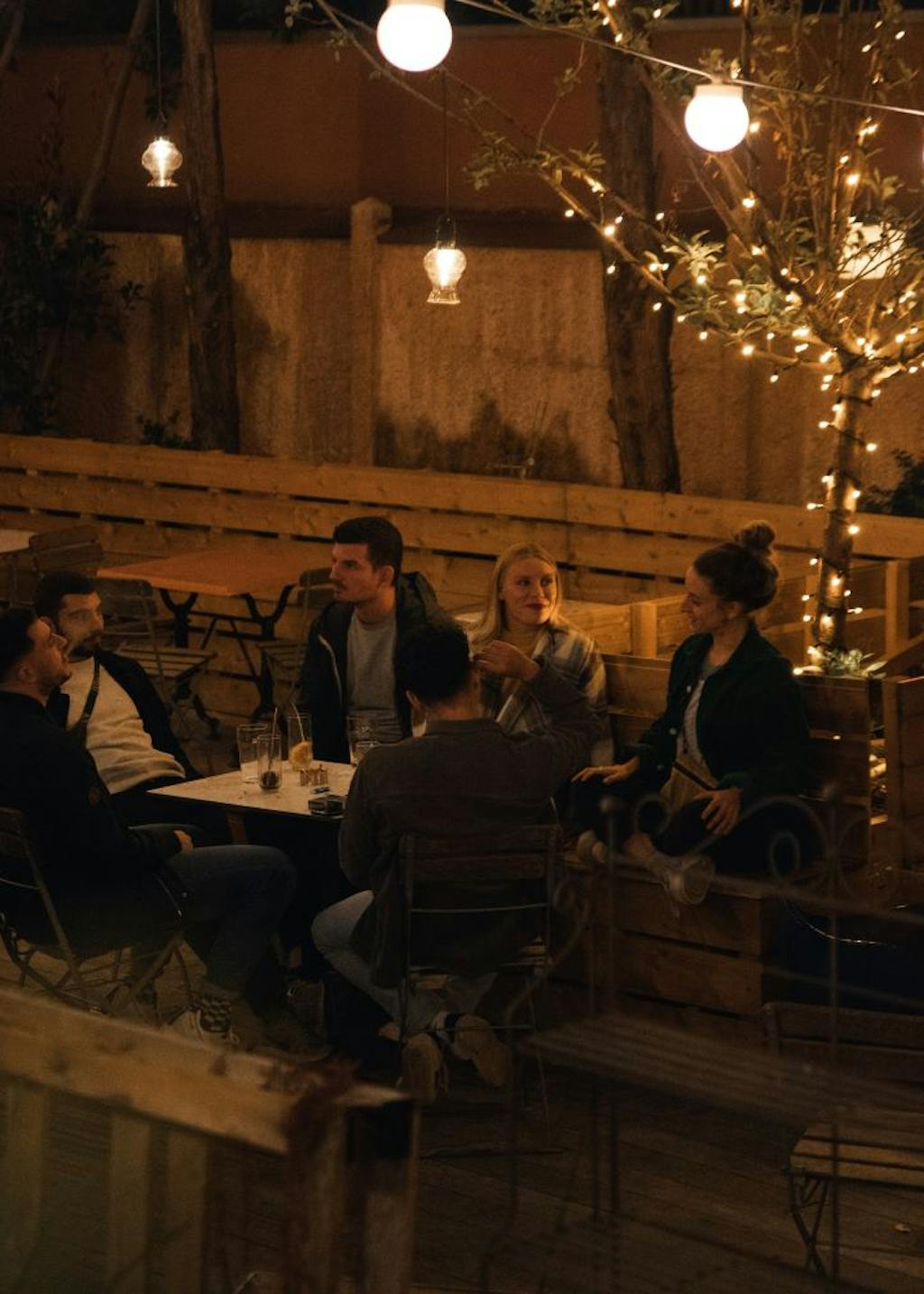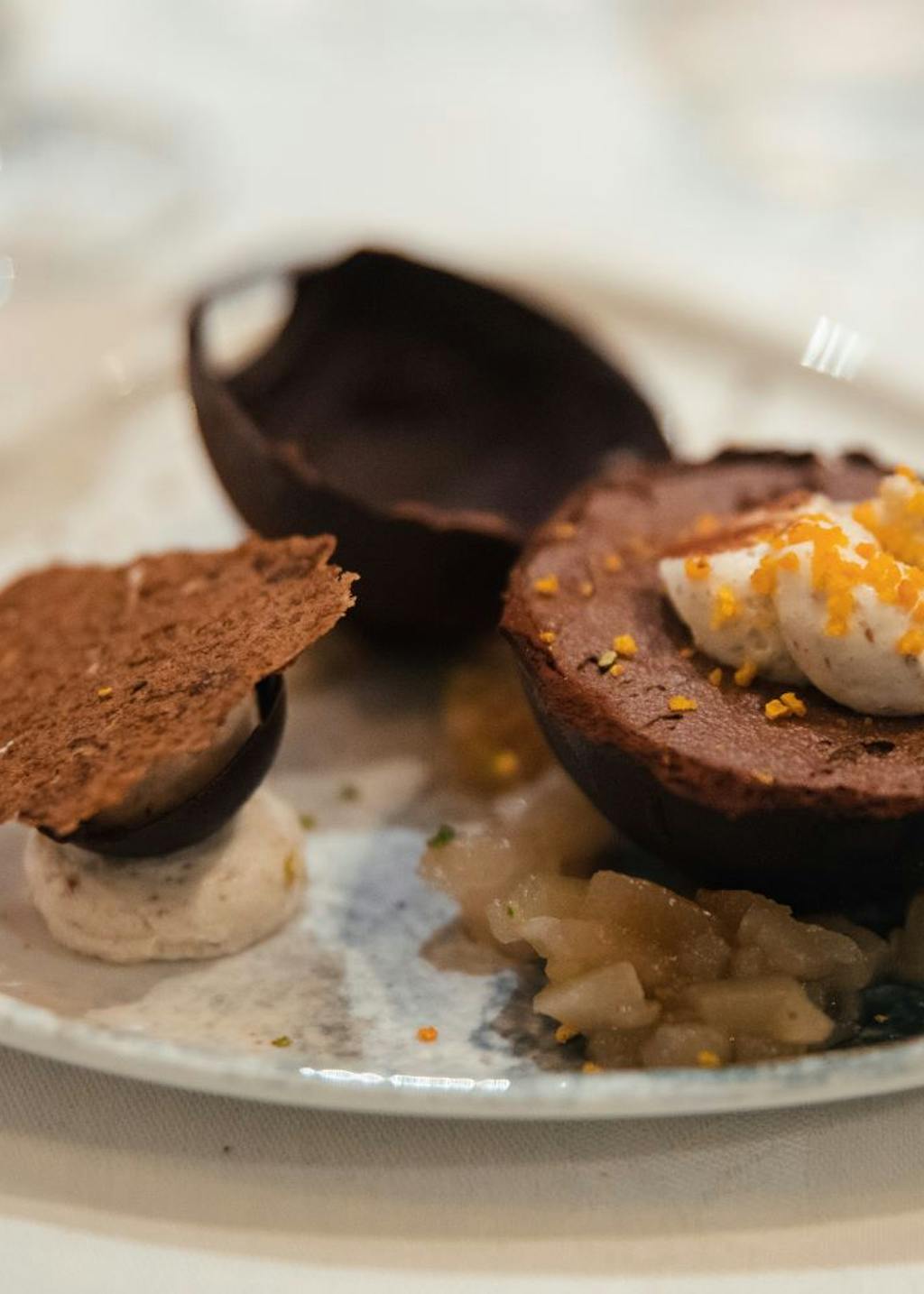 Contributors
Author : Mathilde Amor
Pictures : Manon Charon
Discover other addresses :