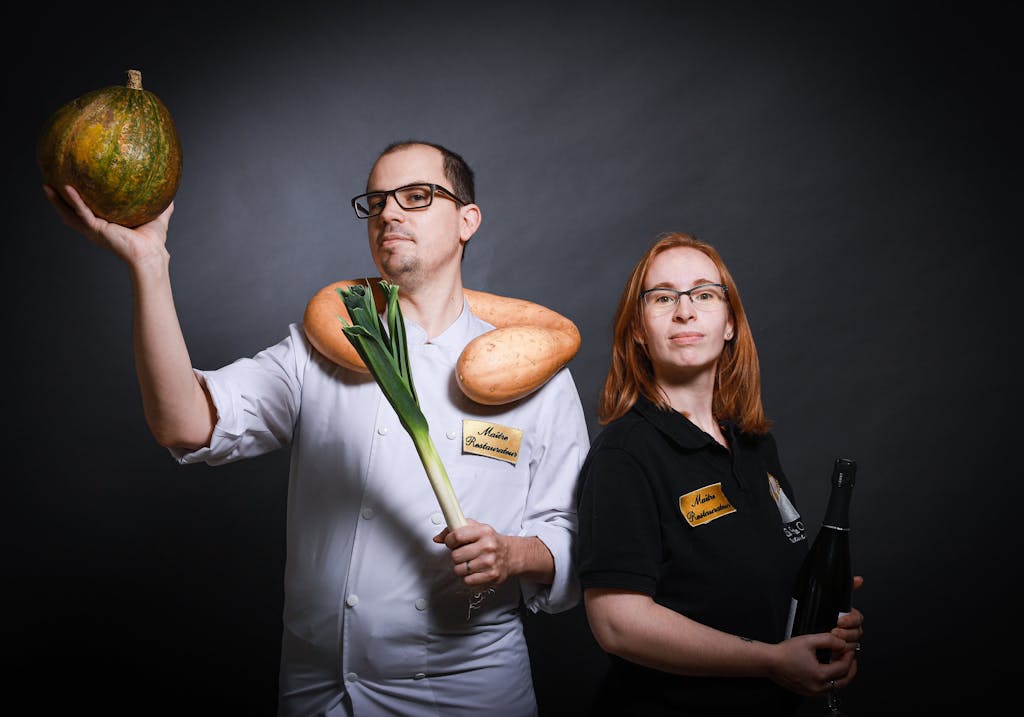 ---
Level

Badges

Sustainable meat

Organic

Locavore

Container accepted

Sustainable fishing

Short Circuit

Price
---
Approach
Dans leur restaurant-crêperie, Sarah et Marc Lemasson servent aux habitués comme aux touristes de passage, une cuisine engagée aux inspirations bretonnes et solognotes. En travaillant main dans la main avec des producteurs bio locaux et des artisans de la région, le couple propose des poissons sauvages de la Loire, de l'agneau de Sologne issu de l'agriculture biologique, ainsi que des galettes de sarrasin avec une variété de garnitures.
"On attache beaucoup d'importance à rencontrer nos producteurs régulièrement. Ça nous permet de savoir ce que l'on peut avoir et de mieux connaître les produits pour les sublimer."
Menu
The menu may evolve over the weeks and seasons
Oeuf cocotte, crème de morilles et copeaux de foie gras ;
Galette de sarrasin, filet de poulet fermier, poire tapée de Touraine, Roquefort, compotée d'oignons ;
Panna Cotta, mascarpone et coulis de fraise !
Their website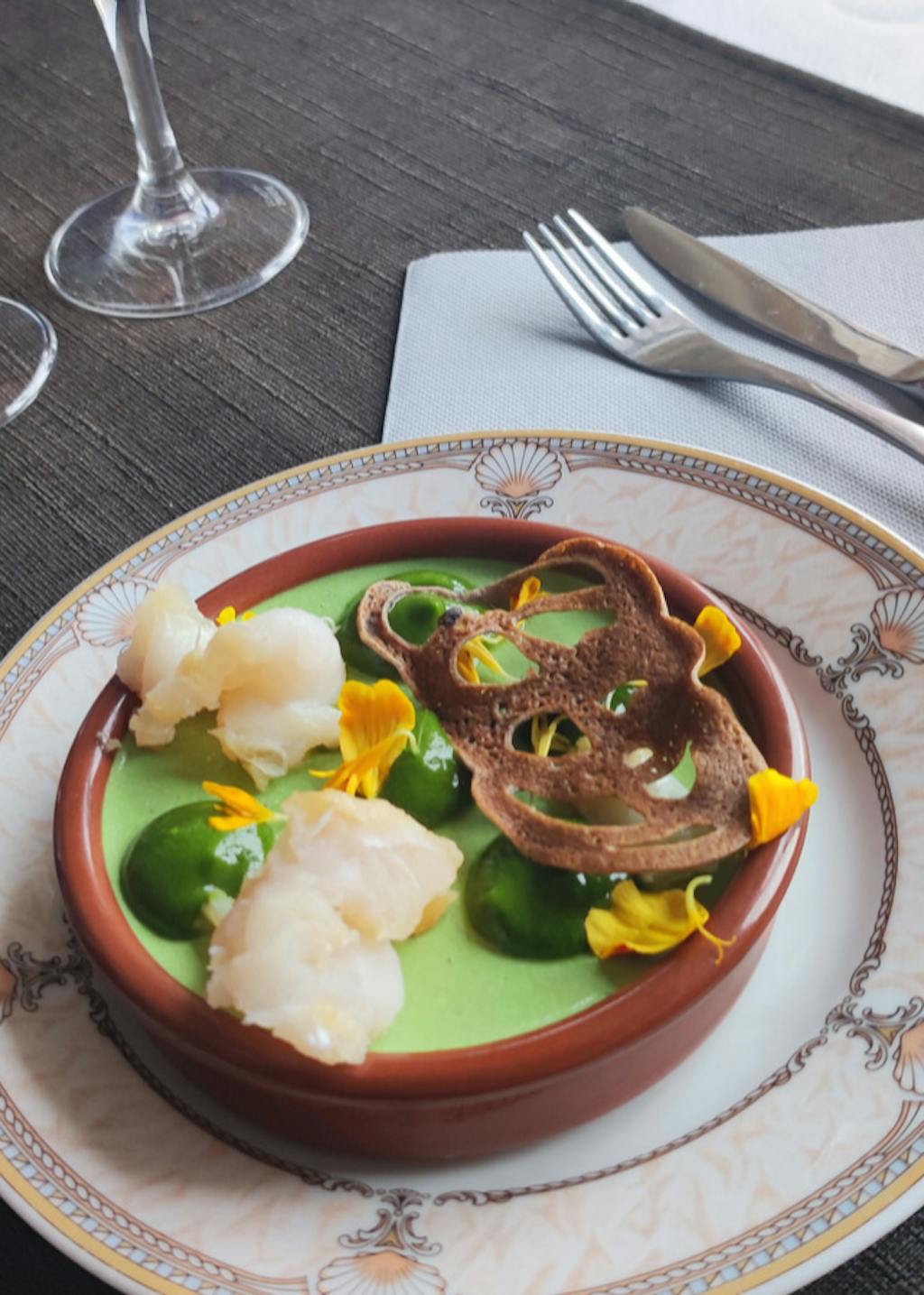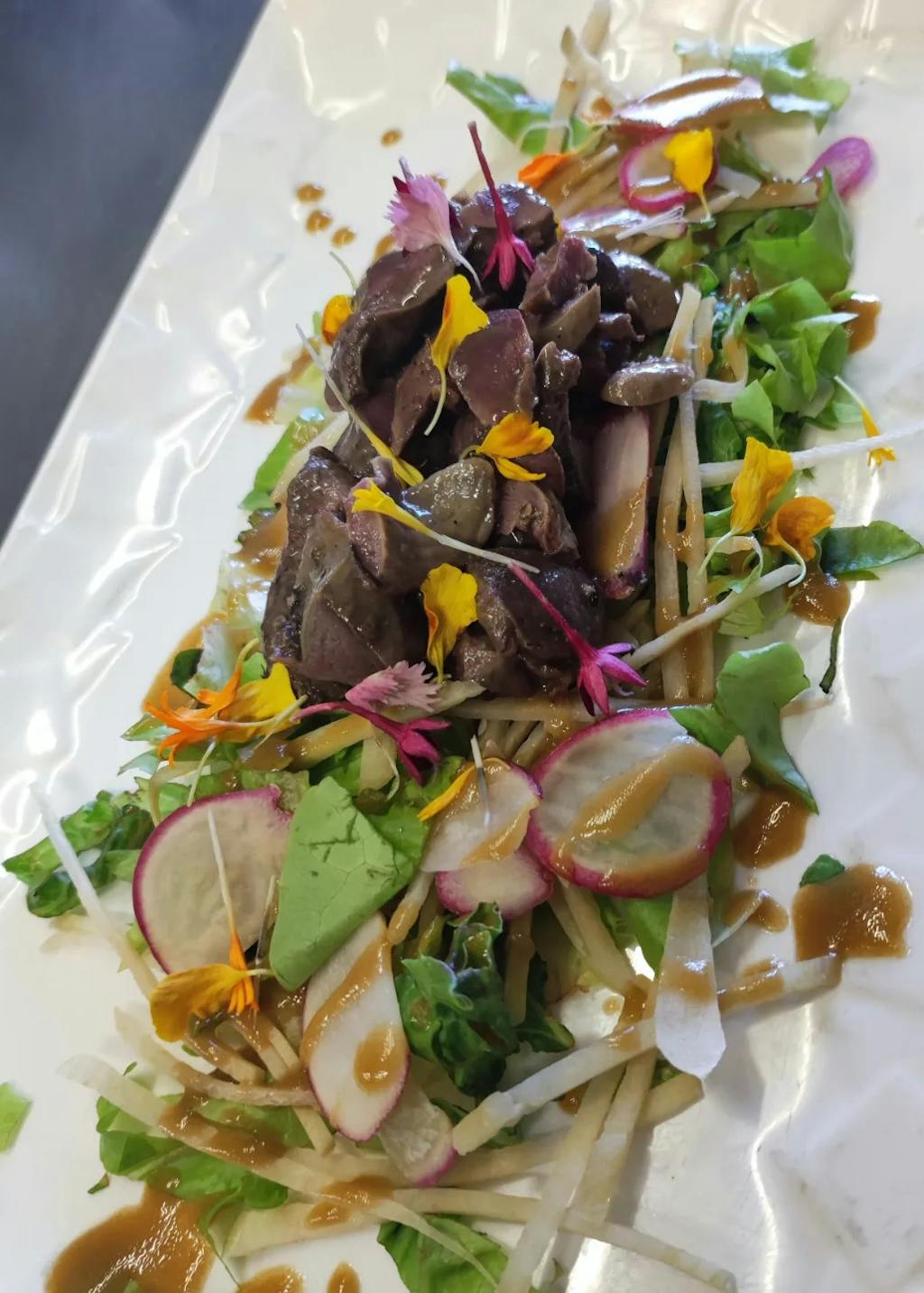 Contributors
Author : Manon Deschamps
Pictures : La Petite Auberge