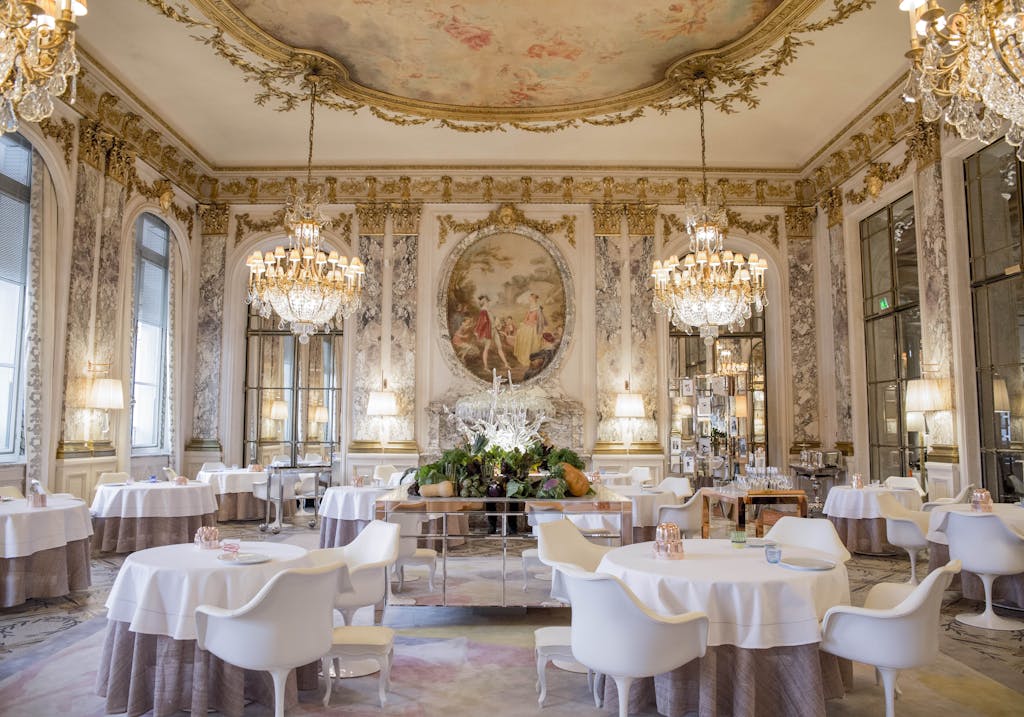 Restaurant le Meurice Alain Ducasse
---
Level

Badges

Sustainable meat

Zéro-waste

Price
---
Approach
Héritier de l'ADN culinaire du chef Alain Ducasse après 15 ans à ses côtés, Amaury Bouhours laisse une grande place au végétal dans le menu du Meurice, où cuisine française de haut vol rime avec cuisine responsable. Lors du service, les équipes transmettent les engagements d'une cuisine décidée à se tourner vers des produits respectueux du vivant, servis au cœur de leur saison. Loin du gaspillage tristement répandu dans les restaurants gastronomiques, Amaury Bouhours forme ses équipes à valoriser les produits dans leur intégralité.
« J'essaye de mettre en avant le respect de l'écosystème des éleveurs, des producteurs... dans l'univers du luxe où on en parle rarement ».
Menu
The menu may evolve over the weeks and seasons
Légumes racines de nos maraîchers, poire, épicéa, jus de fanes ;
Homard bleu croustillant, capucine, main de Bouddha ;
Poularde de Culoiseau au pot, chou-fleur, ail noir ;
Soufflé aux agrumes !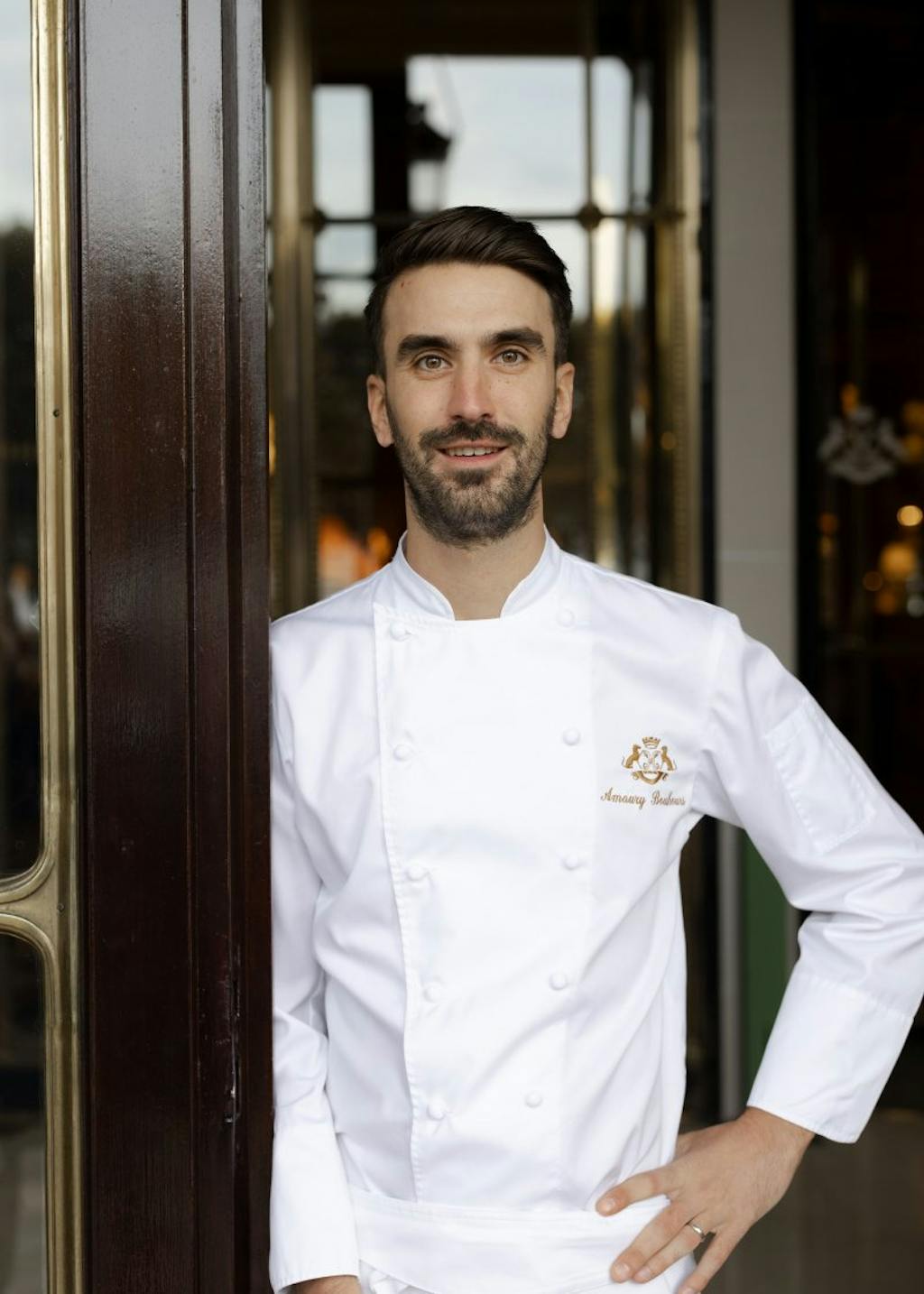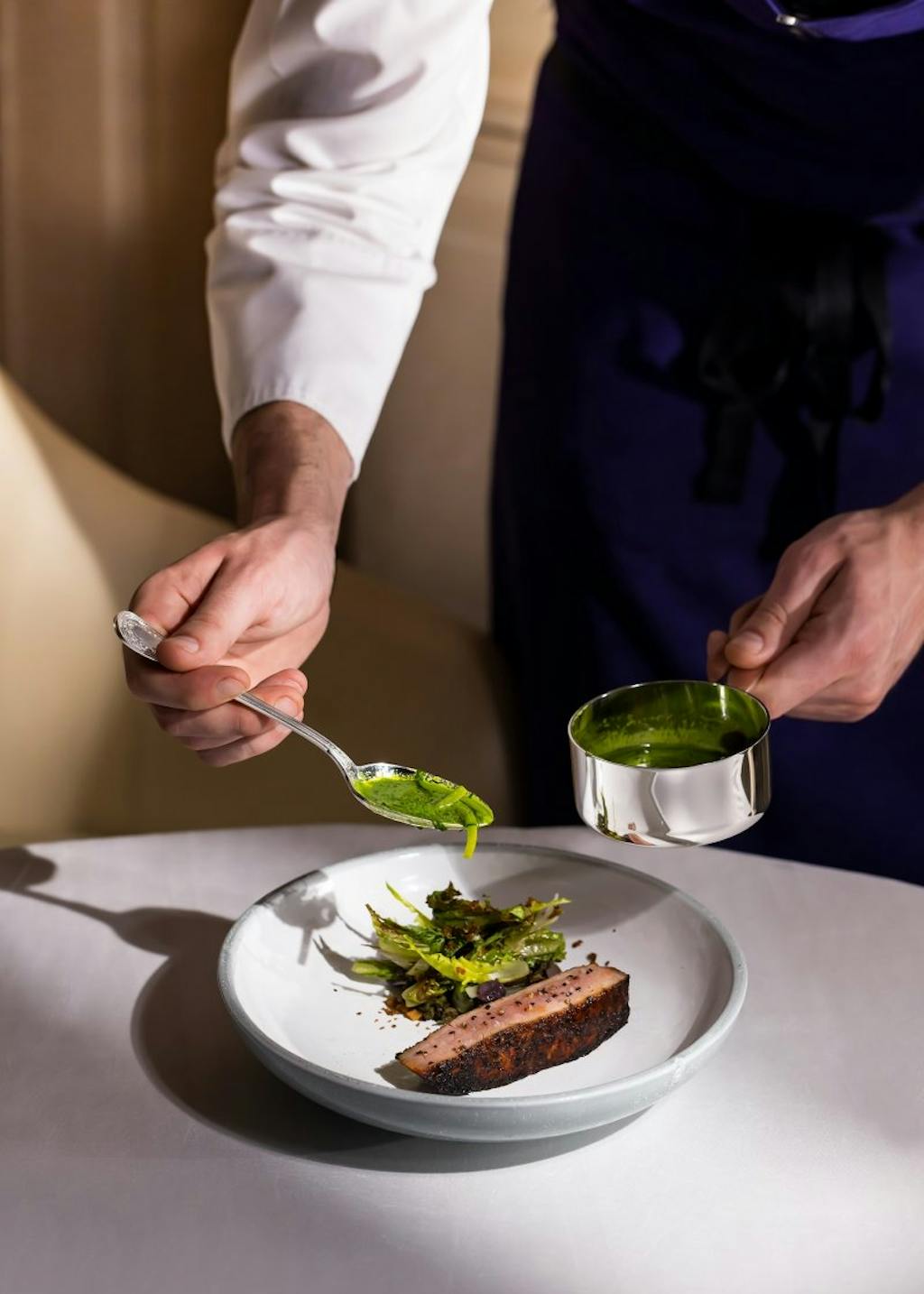 Contributors
Author : Marion Favre
Pictures : S𝖺𝖽𝗂𝗄 S𝖺𝗇𝗌 V𝗈𝗅𝗍𝖺𝗂𝗋𝖾, Pierre Monetta et Maki Manoukian
Discover other addresses :